Bottoms Hall Farm early 1960s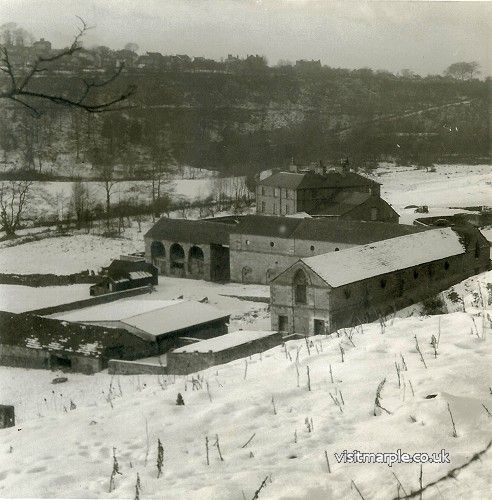 Image of the Apprentice Houses at Bottoms Hall from a piece of college work done in the early 1960s now in Marple Local History Society Archives.
Next Meeting

Monday 20th March 2017: 'Manchester: The 19th Century Shock City' - Erin Beeston

In March we welcome Erin Beeston to the Society. Erin, a PHD student at Manchester University, will tell us of life in the "shock city". Manchester, a city that flourished as a result of the industrial revolution but at the same time was afflicted by slums and seemingly intractable social and environmental problems. 'Shock city' a term coined by Asa Briggs in 1963 in 'Victorian Cities'. The talk will take the examples of Campfield and Knott Mill to chart the effects of urbanisation. This area was first changed by the arrival of the Bridgewater Canal and then the Liverpool Road Railway Station. Discover what life was like in the area, from Chartist agitation, amusement fairs to the opening of Manchester's first public library. Read More
Coming up: Details of the Spring visit to Stockport War Memorial Art Gallery may be found here. Please note: Society visits and trips are for members only.
All Things Oldknow: From oldknows.com..."A group of local volunteers have been working hard for over a year to shape and create our online archive. They have started scanning photographs, maps, postcards and finds from the archaeology digs, so that you can search for them and find out more about Samuel Oldknow and the legacy he has left." Read More
Elsewhere: "Our Manchester" is a collection of eight historical websites with connections to the City of Manchester and the Greater Manchester Area. / Rusholme & Victoria Park Archive / Hebden Bridge Local History Society / Textiles on Film: A YouTube BFI channel film "WWII offered new career opportunities for women, but not all men were happy about it..."
About the Society
The Society was formed in 1961, following almost a decade of interest in local history matters. Originally The Marple Antiquarian Society, it became The Marple Local History Society in 1990. As a society, we research the history of Marple, endeavouring to unfold it's story, along with that of the surrounding area, including Marple Bridge, Mellor, Compstall, Strines, Hawk Green and High Lane. Monthly meetings are held between September and April, several field trips are made each year. The society publishes a range of publications, has an active archive session on Thursday mornings, and organises occasional exhibitions. More details here. The Society is a Registered Charity, 500099.